The Authentic Faith Conferece | A Walk Worthy Event
Ready for a weekend of fellowship with like-minded young people and intense Bible study? Walk Worthy is excited to present the 2021 Authentic Faith Conference. This two-day event will be held on April 17 and 18 at Land O' Lakes Bible Chapel. Registration is now open.
Our theme this year is the "Living a Life of Authentic Faith", and our speaker, Allan Dunlap from Dearborn, Michigan, will be helping us prepare to live a life of authentic faith in Christ. Our theme verse comes from 1 Timothy 1:5 "Timothy I am reminded of your authentic Faith…" (CEB)
There will also be big group games, lots of free time, good food, Bible trivia, and more.
Follow us on Facebook, Twitter, and Instagram for updates!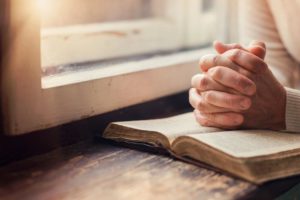 Registration Now Open!
Registration for the 2021 Authentic Faith Conference is officially open. Register now to reserve your spot! If you are coming from a distance overnight, accommodation is available. Please let us know if you plan to stay over and attend Sunday morning.
Register Now